All of our products are made Here in the united states

The people love our jerky and we love them :)

Every bag has the highest quality beef.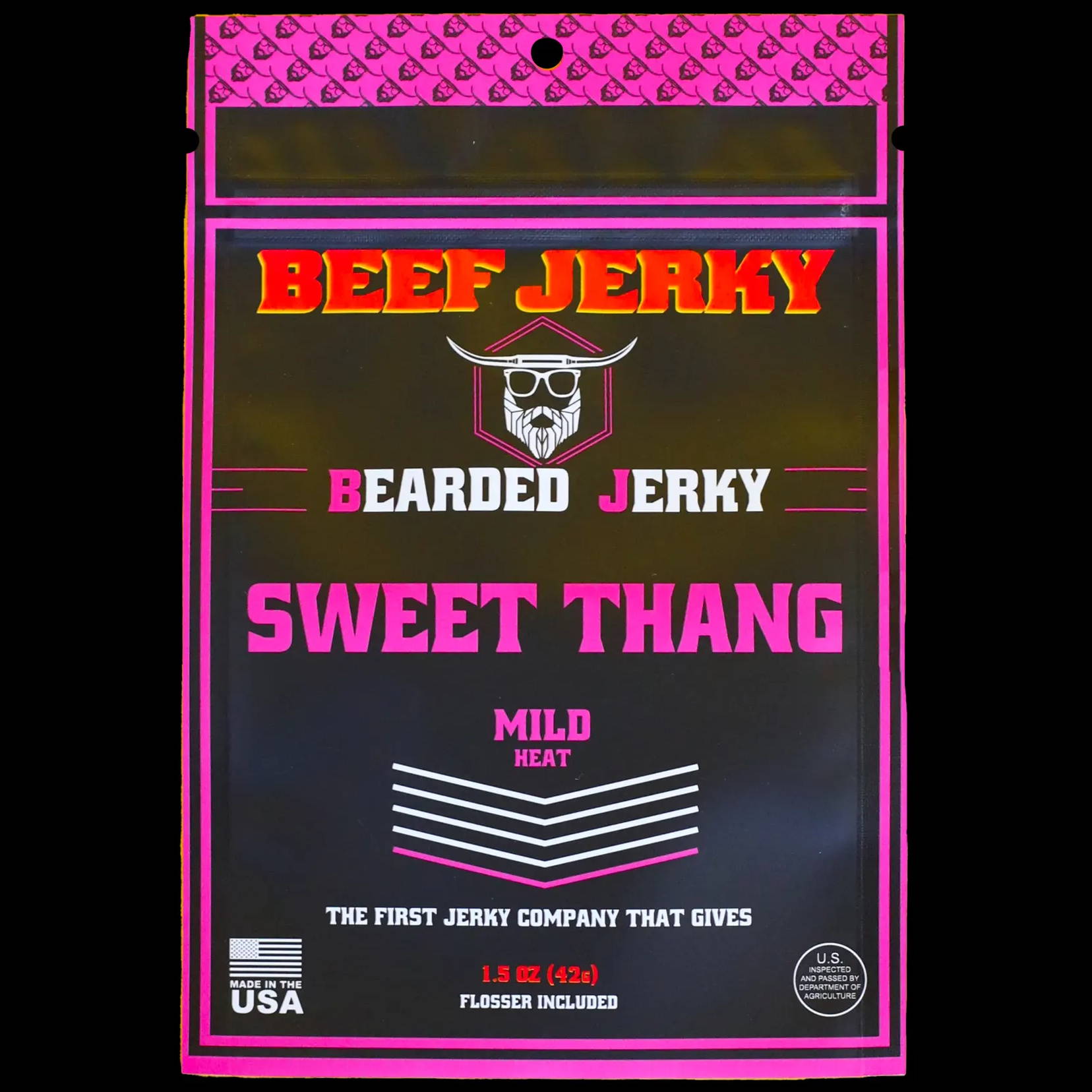 Sweet thang is one of our Fam favorites!! It is a mouth watering teriyaki blend with hints of tropical pineapple & Garlic. It has a mild heat and a flavor combination that will keep you wanting more!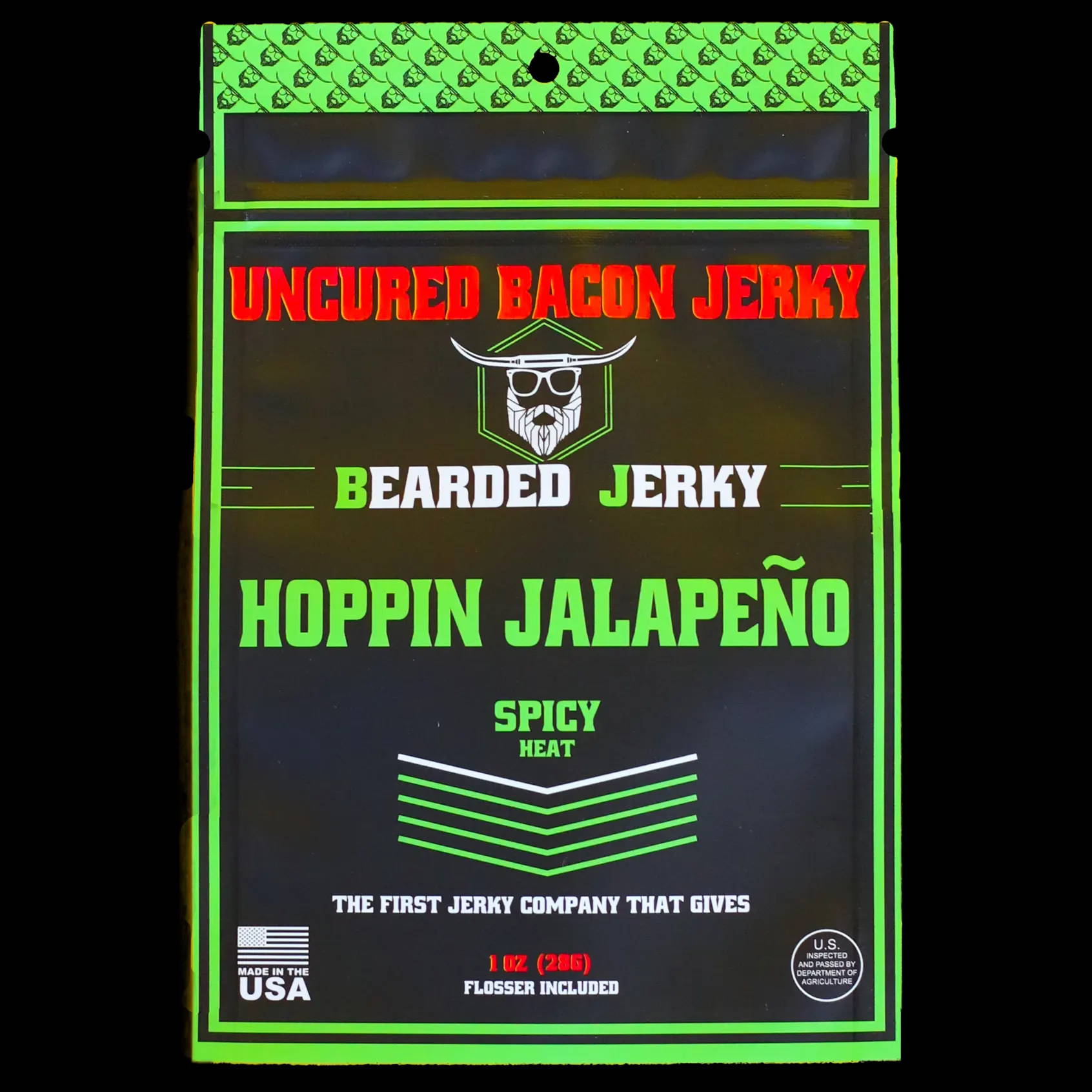 Hoppin' Jalepeno Is one of our uncrured bacon jerky options. It is a much needed snack that reminds you of bitting into a juicy jalapeno popper from your favorite restaurant. It has a spicy kick that will creep up on you!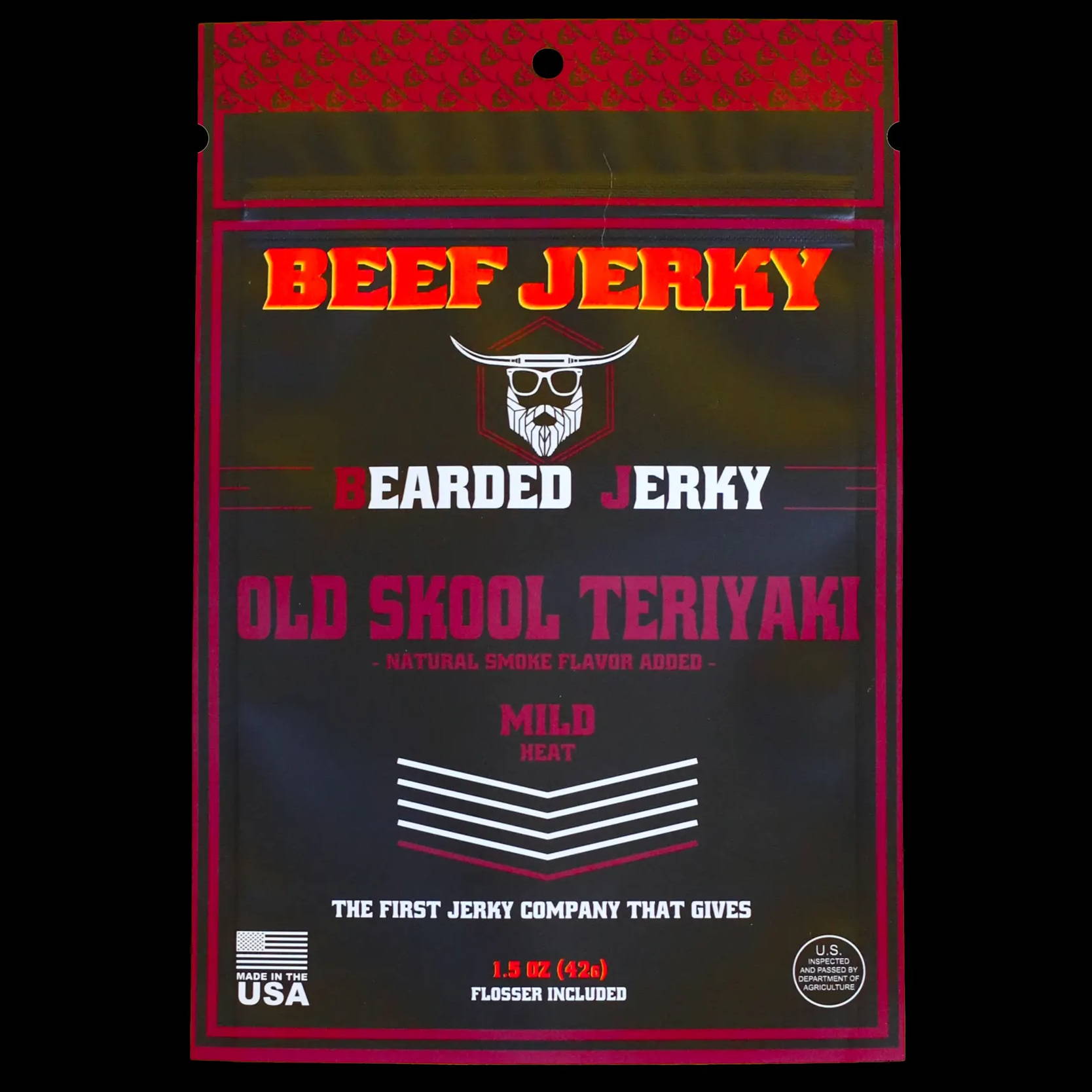 Old skool teriyaki is one of our new flavors that have been added. It is a Mild jerky that will make you feel at home with a savory and traditional teriyaki taste.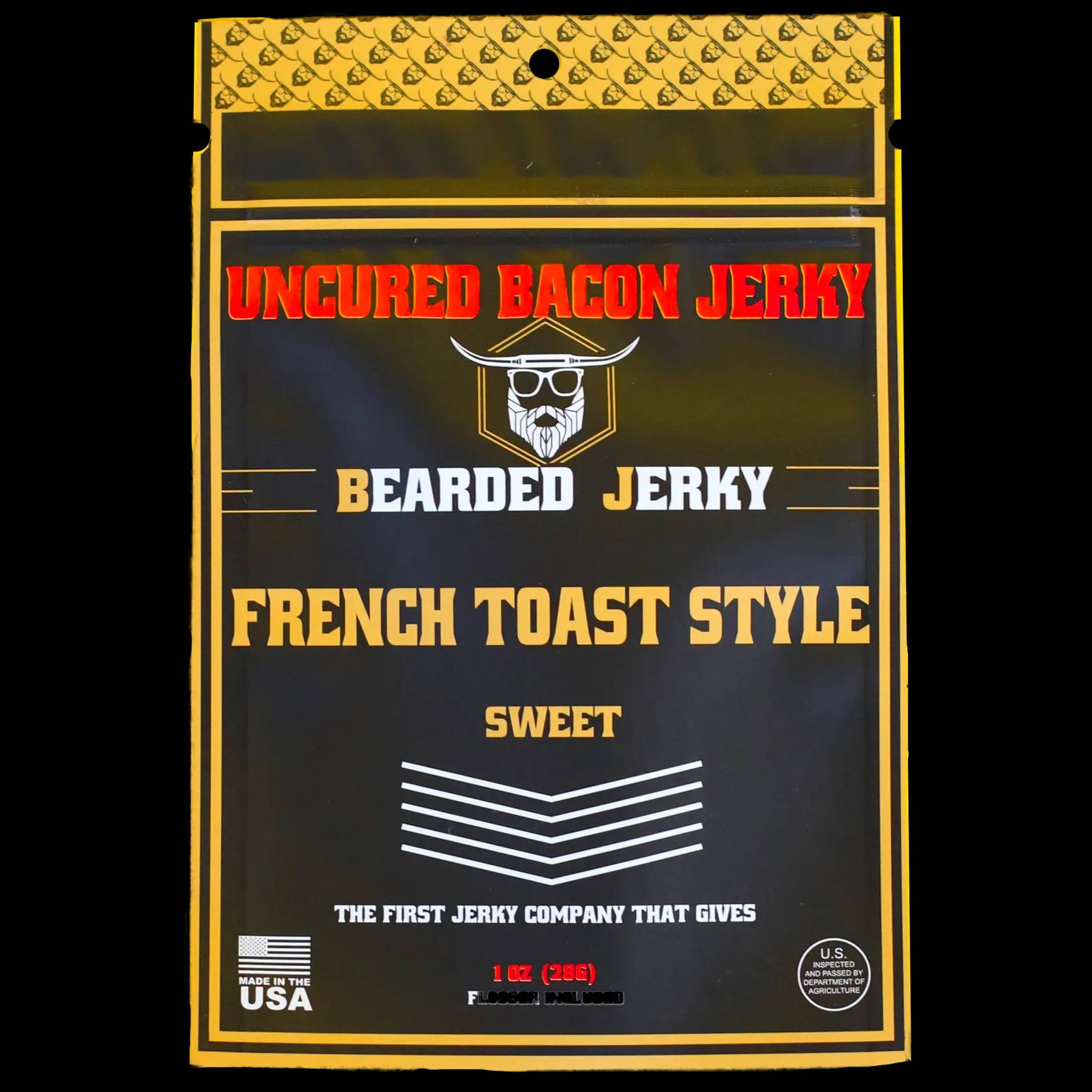 French toast style is a new flavor that has been added to our uncured bacon lineup. This bacon jerky will blow the minds of you breakfast lovers. Imagine a piece of bacon inside of a maple glazed french toast stick. Boom!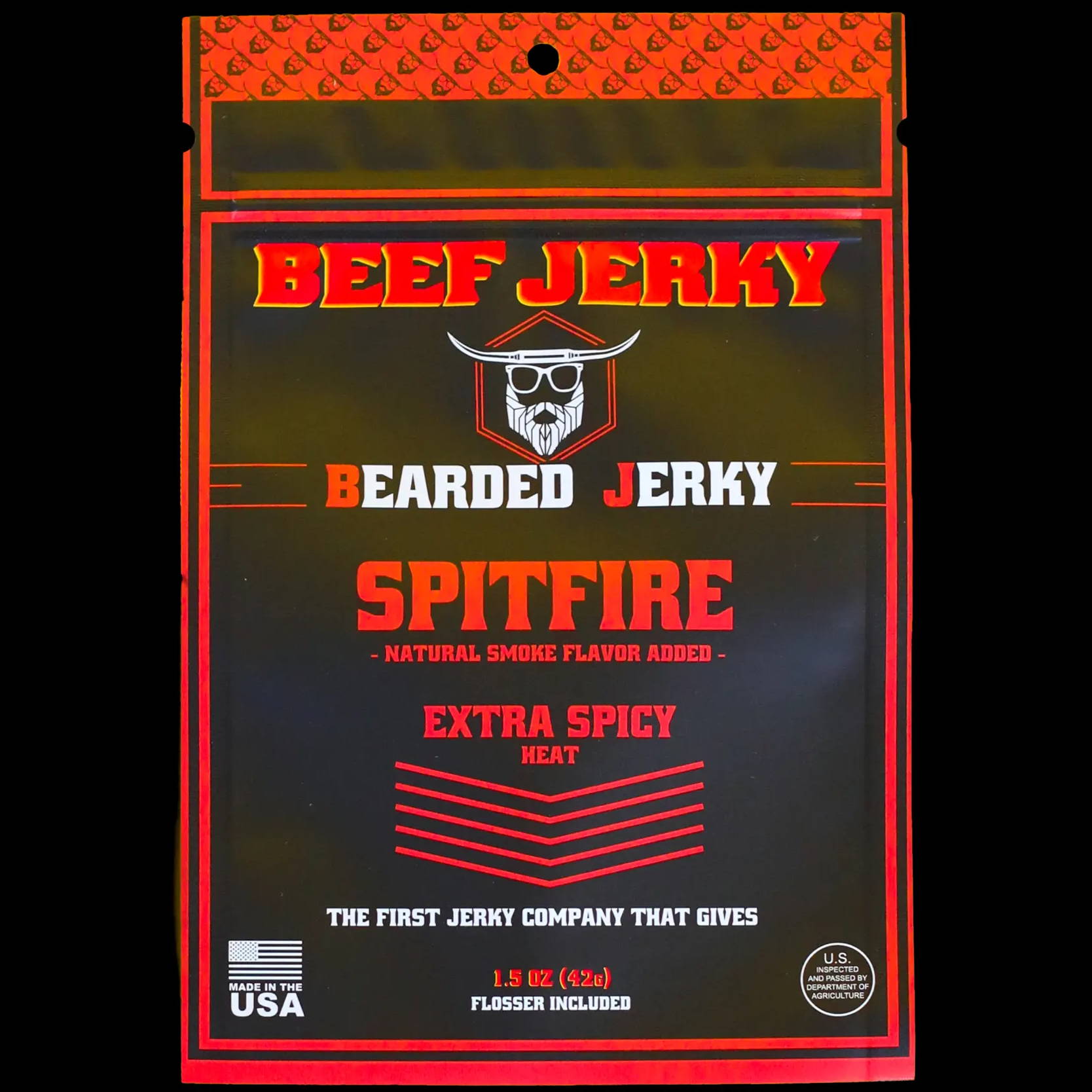 Spitfire is another one of our house favorites. It has wonderfuly blazing taste that will make anyone break a sweat!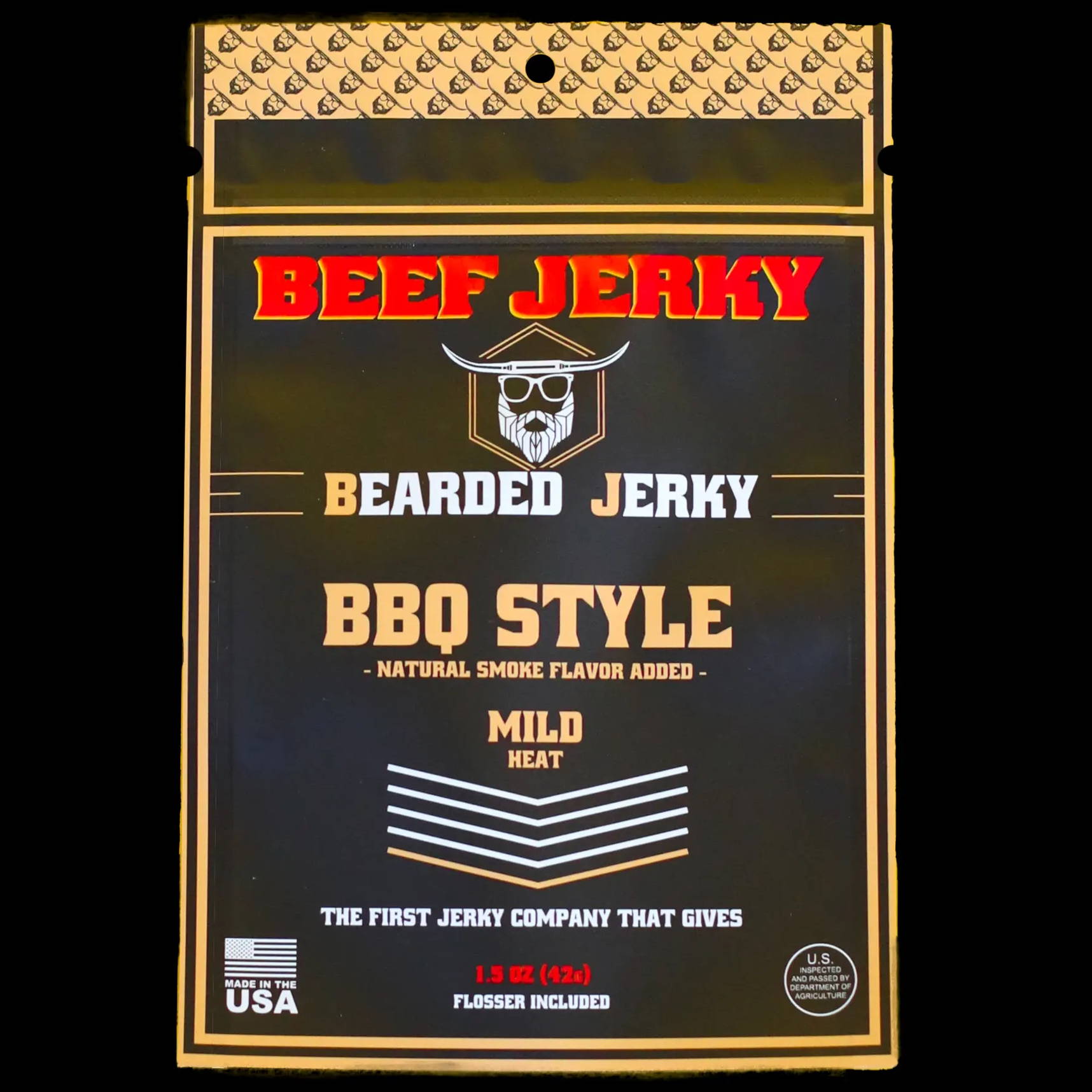 bbq style is a mouth watering mesquite blend that will take you back to the wild west. Great for those nights where you find yourself around a campfire.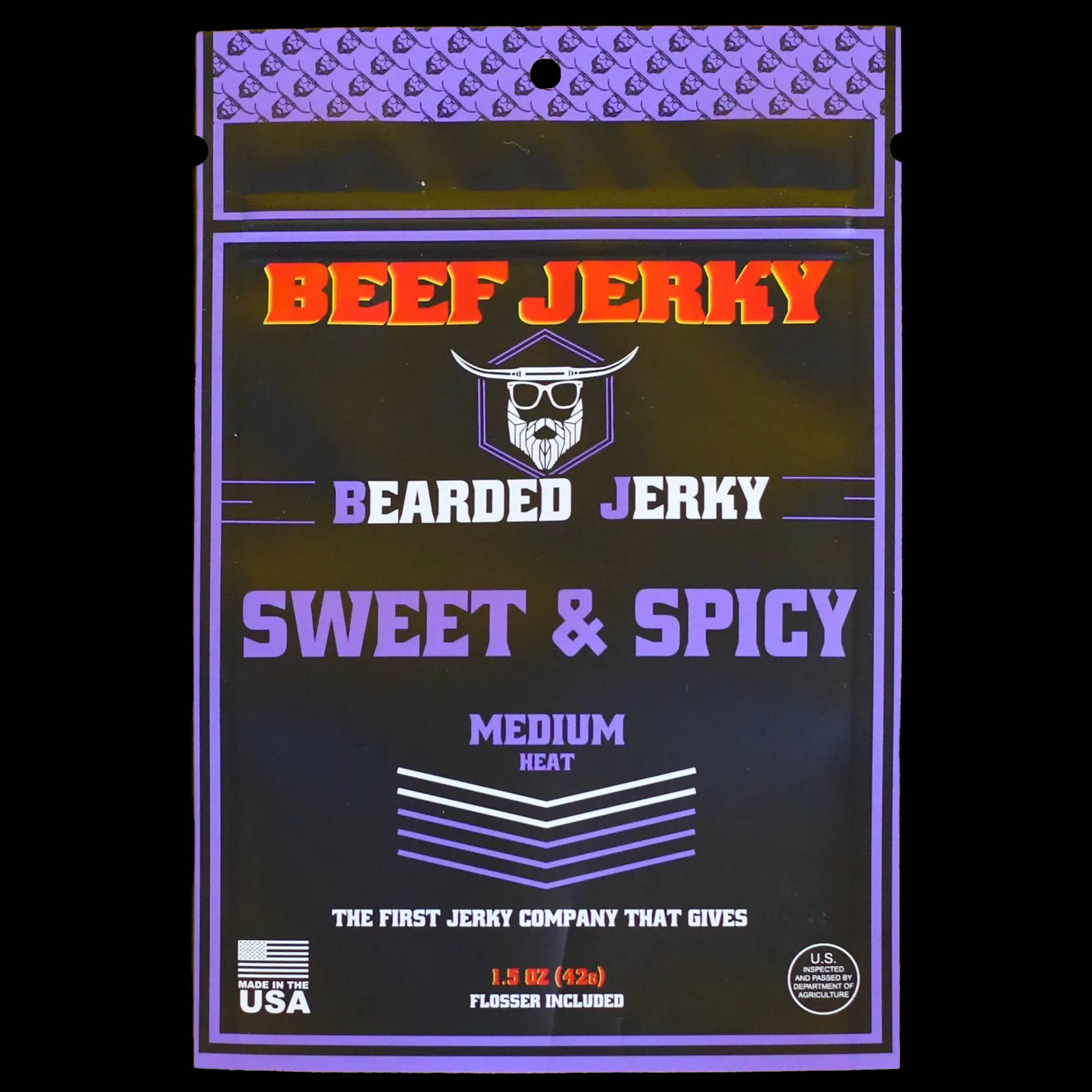 Our Sweet & spicy is one of the flavors that you have to have in every pack. It starts off tasting like our sweet thang, then it finishes off with a kick!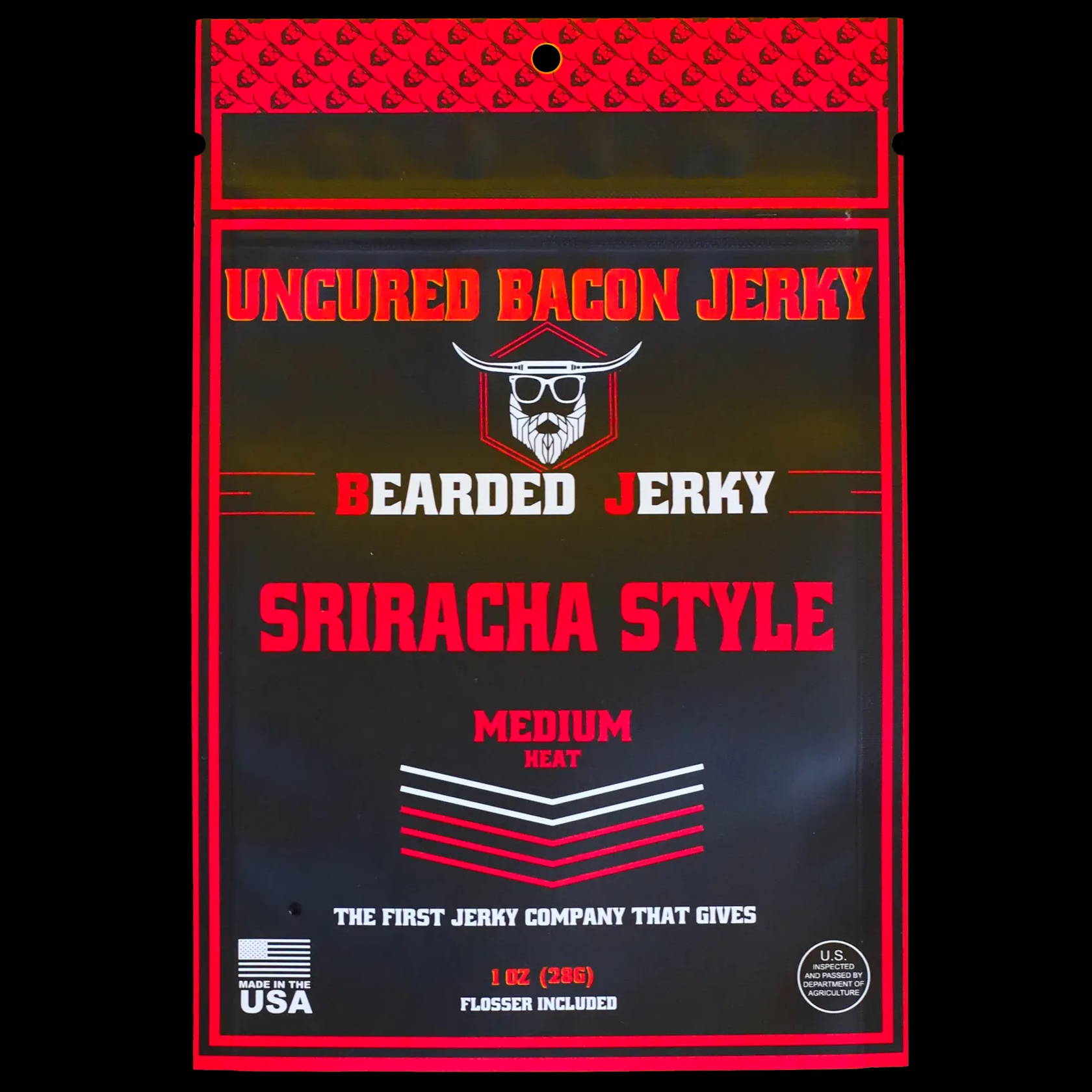 Our Sriracha style bacon has been around since the start of the company. There is a reason it has stuck around. It is a sriracha glazed bacon jerky that will blow you away. You've never tasted anything like this, we guarantee it.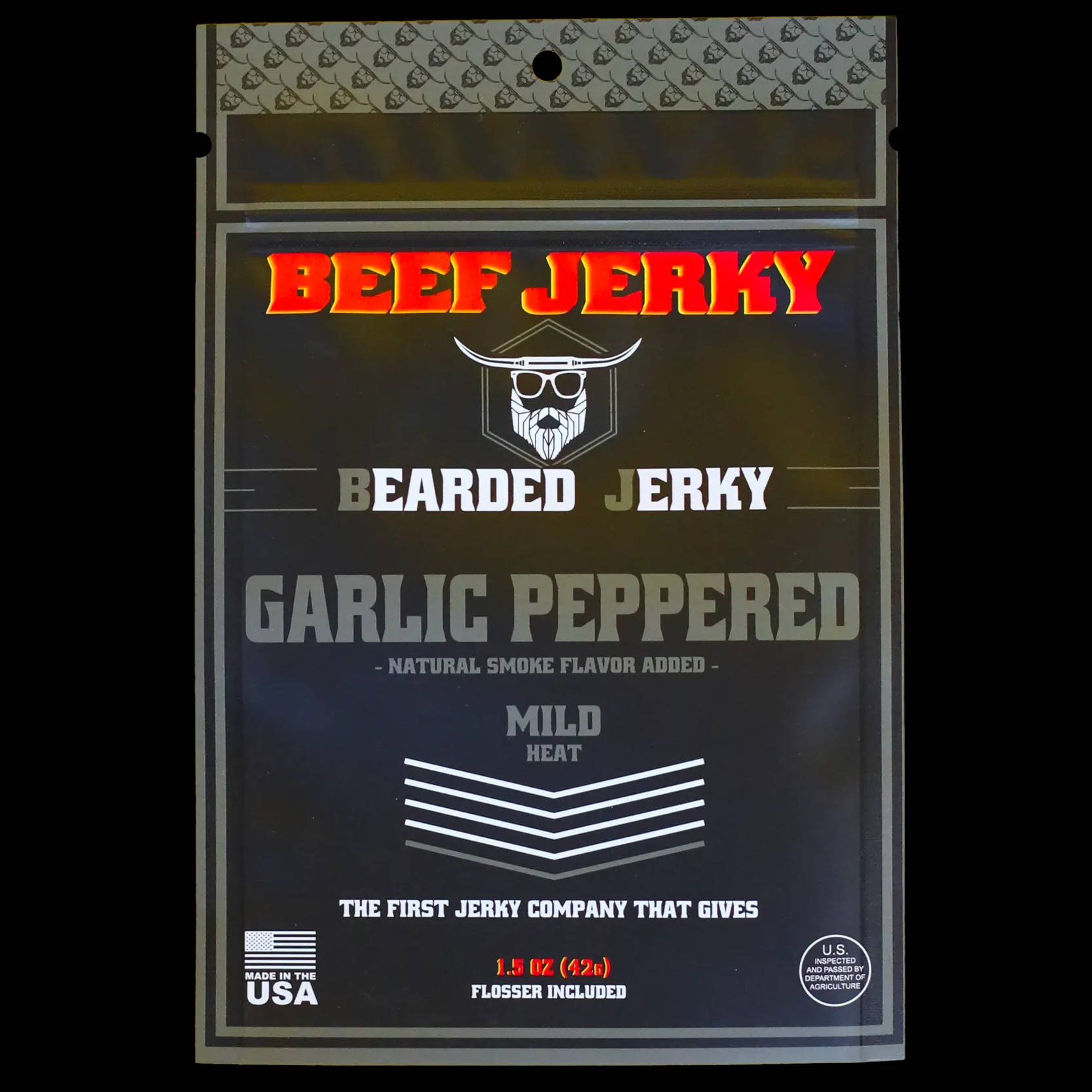 Garlic peppered is one of our brand new flavors and it has already stolen our hearts. It has that traditional cracked peppered jerky taste with a garlic kick that you won't be able to get enough of.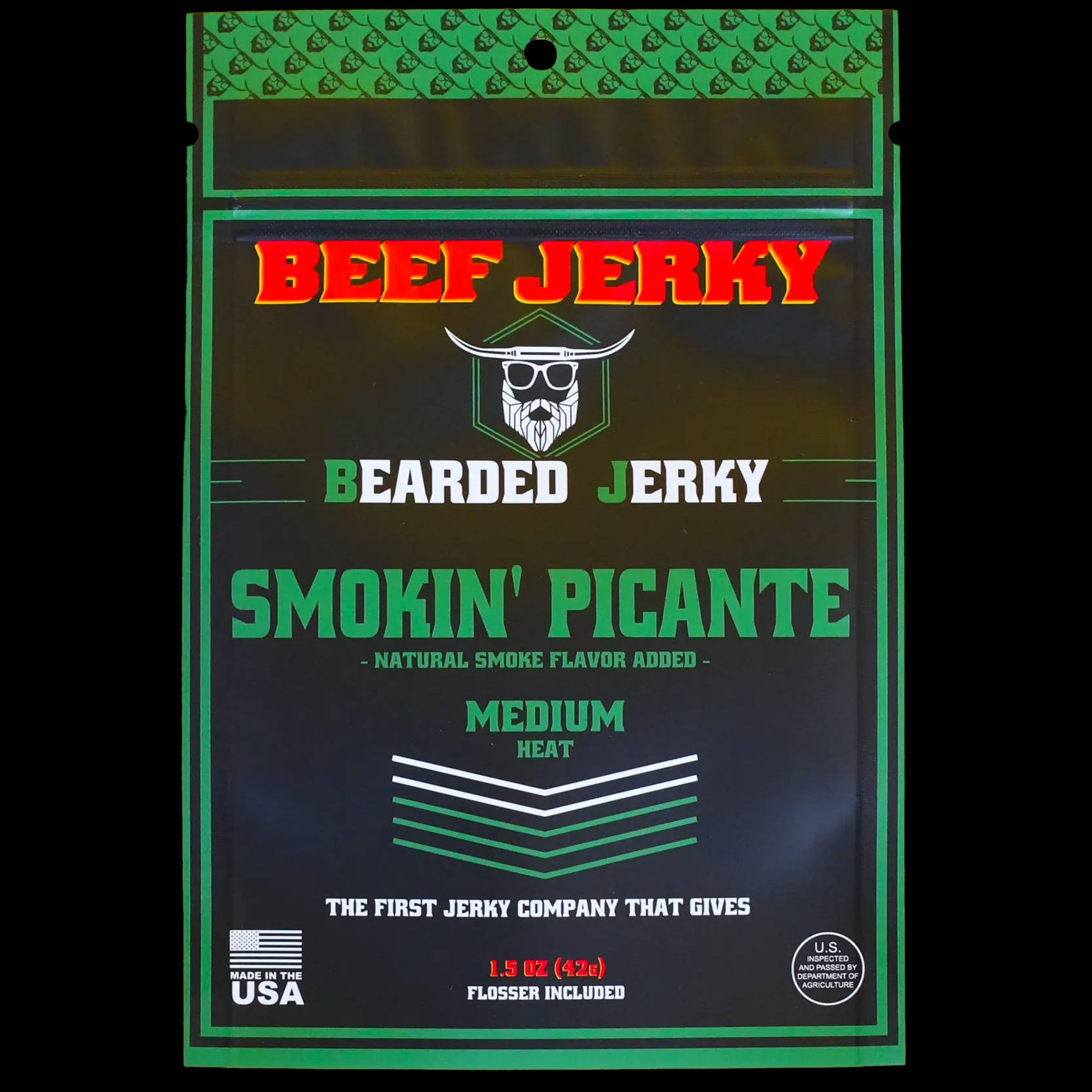 Smokin' Picante has the perfect balance between spice and flavor. The smoked sriracha blend is something that will keep your taste buds screamin' for more!
We're in the business of making a difference